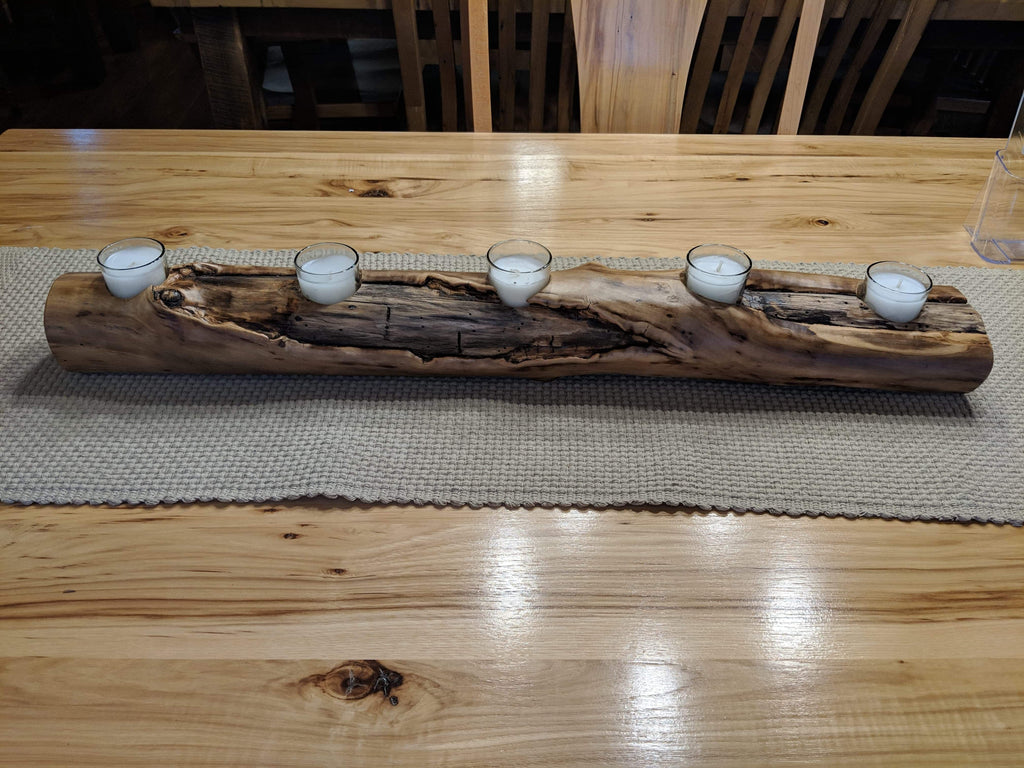 GORGEOUS HAND CRAFTED ASPEN WOOD CANDLE CENTERPIECE!
$ 65.00 $ 129.99
GORGEOUS HAND CRAFTED "ASPEN WOOD CANDLE HOLDER CENTERPIECE"!
A HUGE  29" LONG, 4" WIDE & 3" TALL, EXCLUDING THE CANDLES!
IT WILL LOOK BEAUTIFUL IN ANY DECOR! COMPLETELY HAND CUT/MADE!
THE ONE SHOWN IN THE PICTURES IS THE ONE YOU WILL RECEIVE
ADD SOME CHRISTMAS PINE TO THE SIDES AND USE AS YOUR TABLE CENTERPIECE!
CANDLES ARE INCLUDED! 
Related products