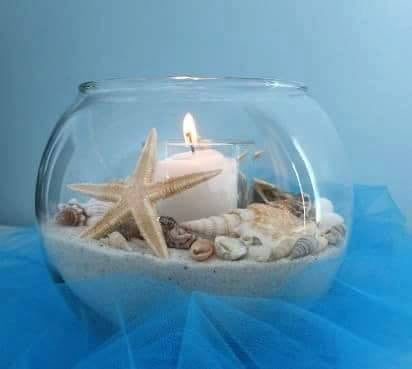 Romantic Candle, Sand, Shells and Vase * Complete Kit
$ 24.00 $ 39.99
Complete Kit - Glass Bowl, Sand, Shells and Candle. Bagged separately, you just put sand, shells and candle into the bowl!
Bowl measures approximately 5" - 5 1/2" wide at widest point and 4 1/2" tall. Perfect size to fit almost anywhere! Add some color if you like, possibilities are unlimited - sea glass, marbles, colored pebbles etc...
These sell out fast, so quantities are limited!
SOLD BY: EACH KIT
Contact us for QUANTITY DISCOUNT for purchase of 5 or more!
Related products