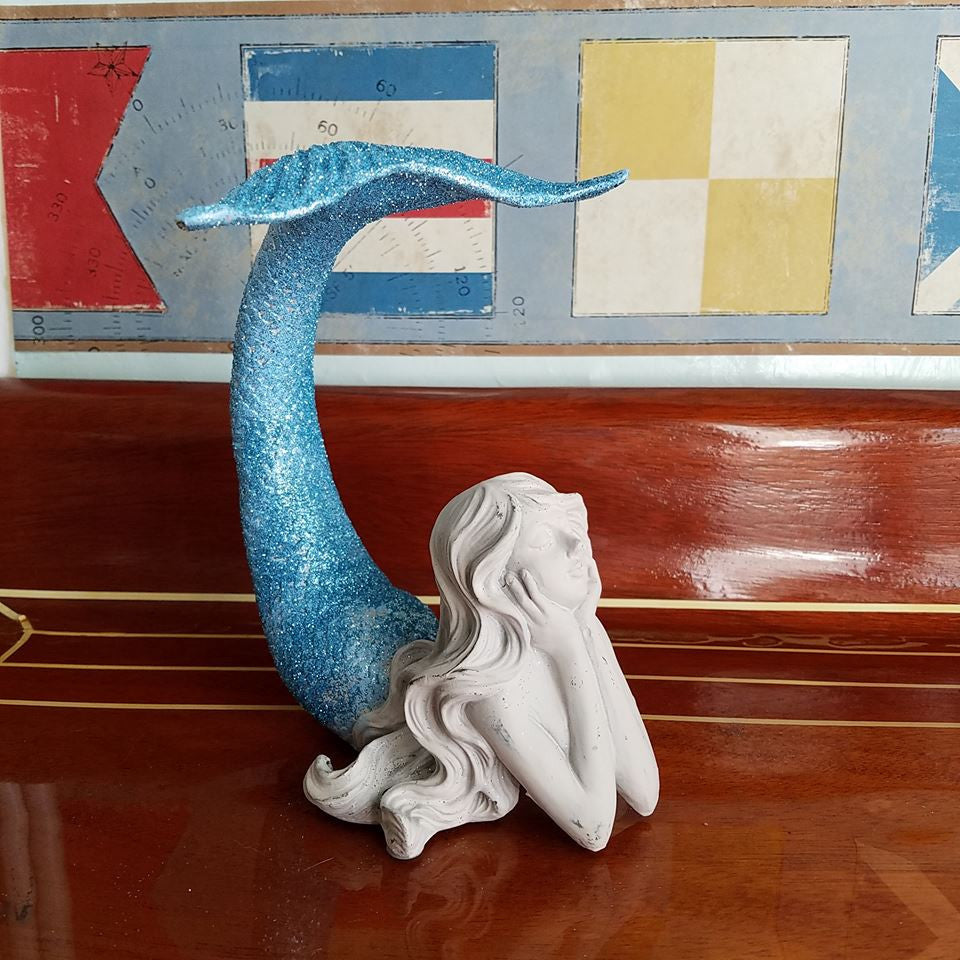 TAIL UP MERMAID - Special Edition GOLD, BLUE, PURPLE or PLAIN MERMAID
$ 28.00 $ 49.99
BEAUTIFUL TAIL-UP MERMAID!
CORAL, GOLD, BLUE, PURPLE or PLAIN
These Beautiful Mermaids are made of poly resin and accented with glitter!
SPECIAL EDITION GOLD TAIL is drenched in gold glitter!
They will look GORGEOUS in your Beach House, Cottage, or your Beach Themed House!     And make FABULOUS GIFTS!
SHE IS APPROX 7" TALL. 
SOLD: INDIVIDUALLY

Custom Item - Ships in 7-10 Business Days
Related products