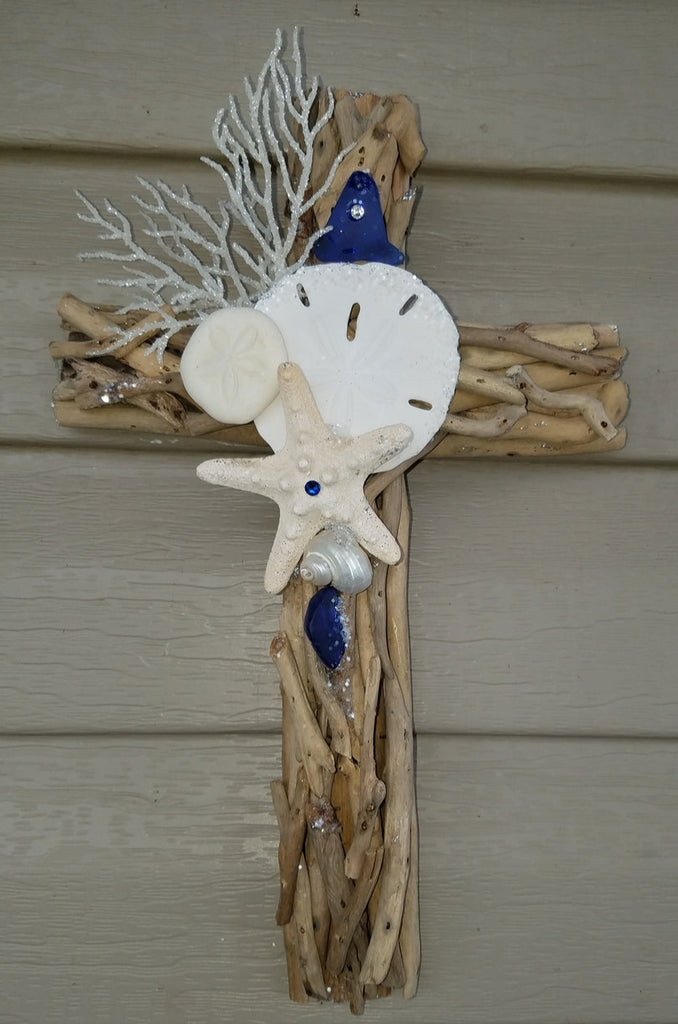 COASTAL DRIFTWOOD CROSS * COASTAL ACCENTS
$ 42.00 $ 64.00
Beautiful Driftwood Cross accented with Coastal Treasures!
These are approx 12" Long x 8" Wide and 2-3" Thick.
Each one is custom hand decorated with Coastal inspirations such as a Starfish, Sea Glass, Shells, and/or Sand Dollars! We use Faux Coral as it is becoming endangered. The accents will vary on each cross, however each cross is accented with  SWAROVSKI CRYSTALS also!
The pictures are representative of how they are decorated, No two are the same!

These are also BEAUTIFUL for a BEACH WEDDING!
We have also Weather Treated them when requested for display on a loved ones grave.
Custom made as ordered. 
Ships in 5-7 Business days. 
 SOLD: EACH 
Related products