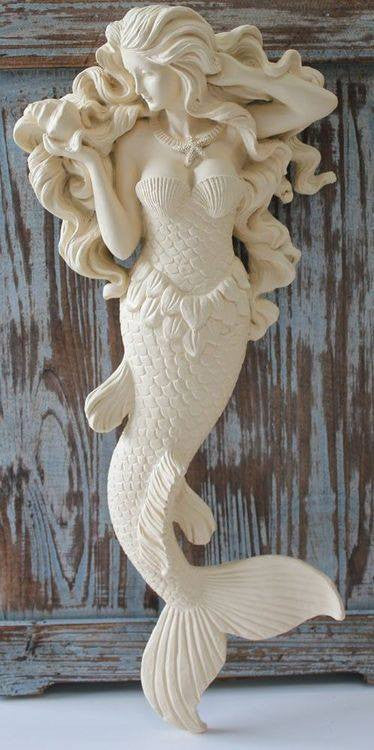 COASTAL ELEGANCE - HANGING MERMAID!
$ 46.00 $ 89.95
 ELEGANT COASTAL
MERMAID 
      16 1/4" Tall  x  7 1/4" Wide x 2" Thick
    These Beautiful Mermaids are made of poly resin and will look GORGEOUS in your Beach House, Cottage, or your Beach Themed House!
PERFECT CHRISTMAS GIFT FOR THE MERMAID LOVER! 
* NOTE * If you would like to hang her outside let us know when you order and we will spray with a polyurethane sealer prior to shipment! 
Related products