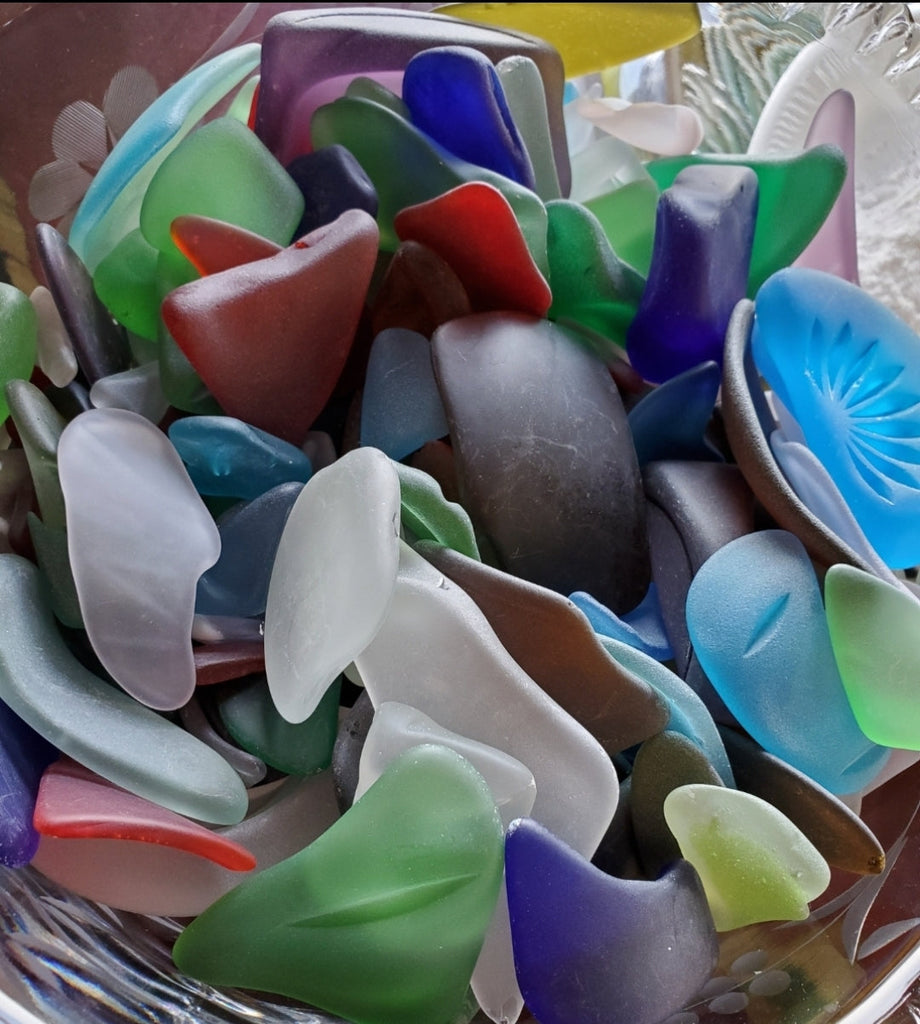 2 LBS BEAUTIFUL SEA GLASS VARIETY! Various Colors, Shapes and Sizes!
$ 32.00
2lbs.
Beautiful, Various Colors, Shapes and Sizes of Sea Glass! 
Each order includes Various Colors, Shapes and Sizes!
Size of pieces are approximately 1/2" - 2".
May include odd pieces, not all are flat! Pictures are representative of glass shipped, no two are the same!
Do you make jewelry or decor with sea/beach glass? Contact us with special requests on sizes, shapes, colors and quantities! 
We are always accepting submissions of handmade items to sell in our store! Contact us! 
*We purchase Sea/Beach glass from individuals across the Continental United States. The colors, shapes and sizes vary.
*Due to the Supply and Demand of our Sea Glass we are supplementing our inventory with our own Sea/Beach Glass upcycled from Antique and Collected Special Elegant glass.
We welcome special request color matching, however cannot guarantee any one color. 
*ANY PROPS IN PICTURES NOT INCLUDED, (Goblets, Driftwood, Bowls, Rocks, Sand, etc., etc.., however many are also available for purchase elsewhere in our online store!)
Related products