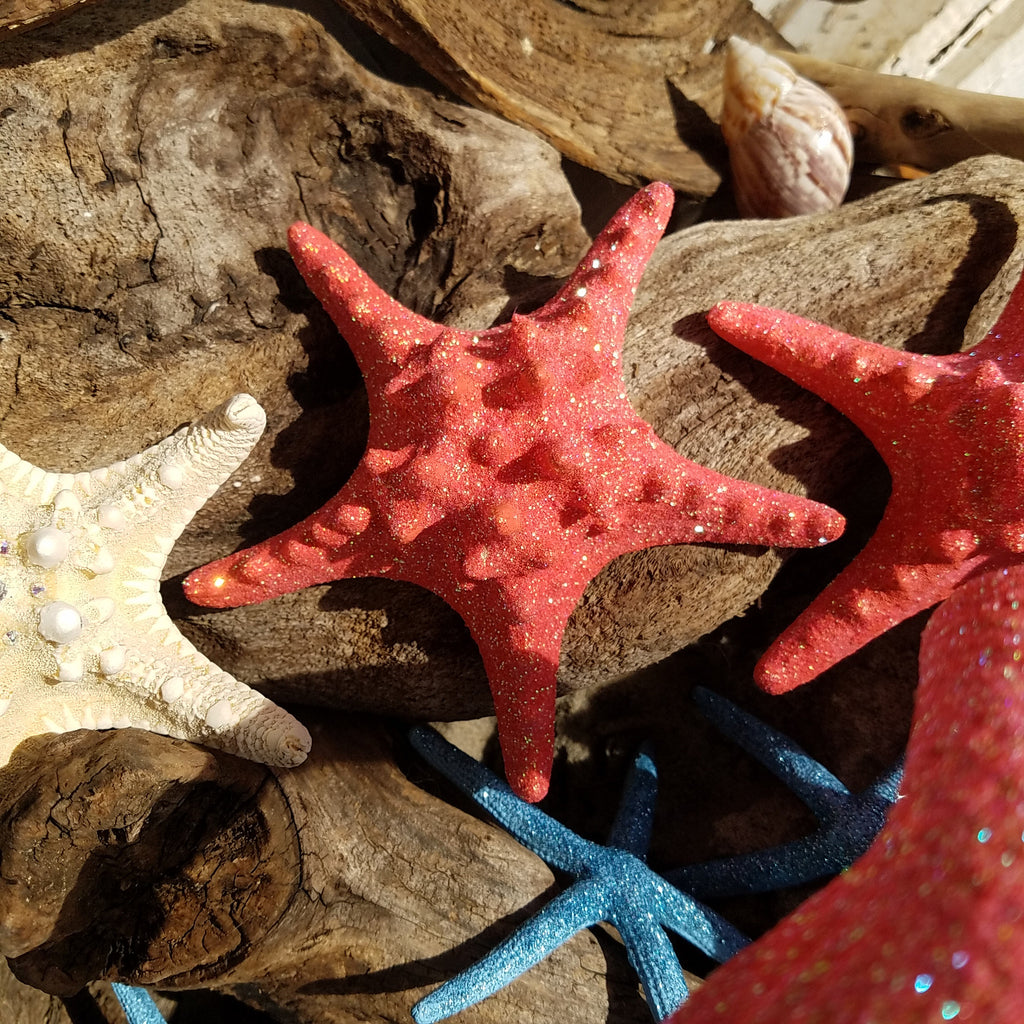 PAIR Glamourized SHIMMERING CORAL or BLUE Starfish with Swarovski Crystals!
$ 24.00 $ 39.99
Each Starfish is approx 5-6"  wide,  hand painted and decorated with fine glitter and SWAROVSKI Crystals!
Those in the pictures are representative of the decorated Starfish you will receive, however designs may be different than shown. 
They are Absolutely Gorgeous!!!
SOLD: PAIR
Related products