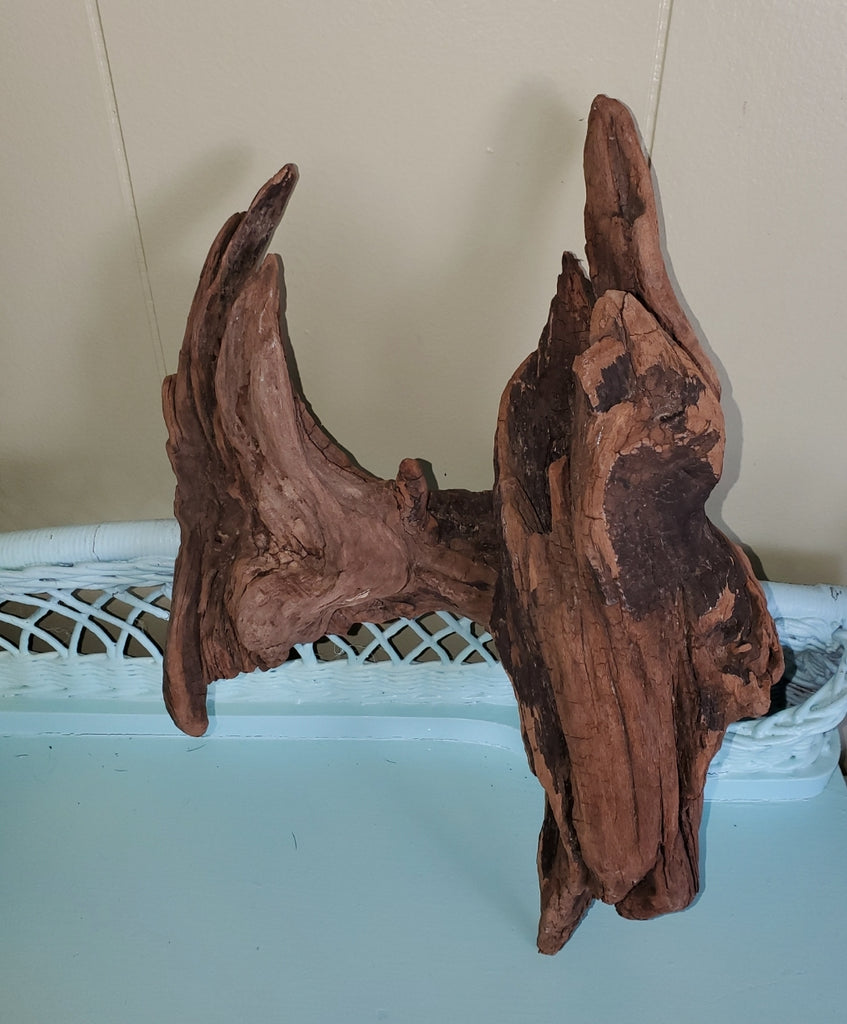 BEAUTIFUL PIECE OF DRIFTWOOD! DECOR, PLANTER, HANG...!
$ 22.00
BEAUTIFUL PIECE OF DRIFTWOOD! 
PERFECT FOR COASTAL DECOR! 
IT HAS A SECTION YOU CAN SIT A SMALL PLANTER IN, WOULD BE BEAUTIFUL WITH AN AIR FERN OR A VINE DRAPING DOWN THE FRONT! 
ADD SHELLS, CRYSTALS, ANYTHING YOU LIKE!
ADD A HANGER ON THE BACK AND SHOW IT OFF INDOORS! 
THIS PIECE MEASURES 10" WIDE, 14" TALL ON THE TALLEST SECTION AND APPROX 5" THICK! 
IT HAS BEEN CLEANED WITH PURIFIED WATER ONLY, NO DETERGENTS! 
THE PIECE IN THE PICTURES IS THE PIECE YOU WILL RECEIVE! BEAUTIFUL! 
Related products