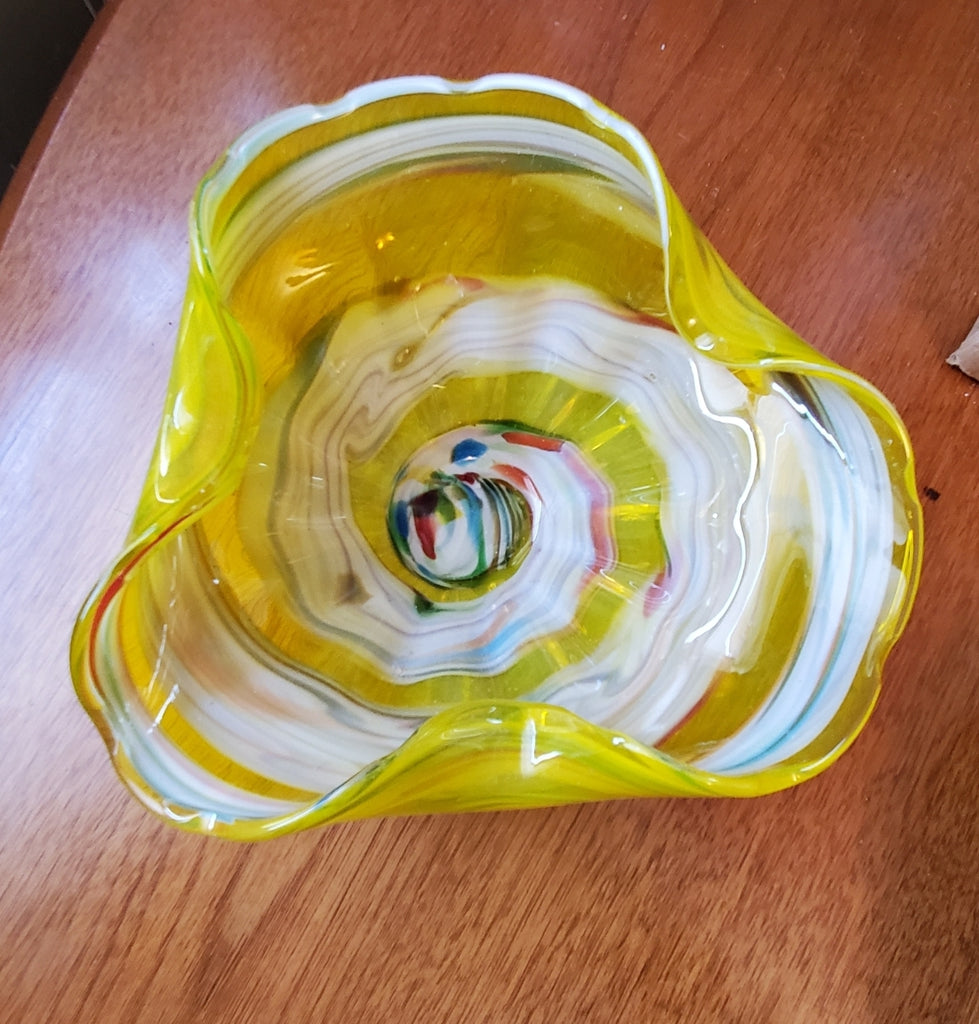 BEAUTIFUL VINTAGE YELLOW ART GLASS BOWL!
$ 35.00
BEAUTIFUL YELLOW VINTAGE ART GLASS BOWL!
A STREAM OF RED, BLUE, GREEN AND WHITE SWIRL THROUGH IT TO THE CENTER! THE BOTTOM HAS BEEN FINISHED. SOME RANDOM BUBBLES DOT IT AS WELL.
APPROX 6 1/2" DIAMETER X 3" TALL.
GREAT CONDITION - NO DAMAGE. A BEAUTIFUL ACCENT PIECE FOR ANY DECOR!
Related products